Workshop «Marine litter impact on Tourism»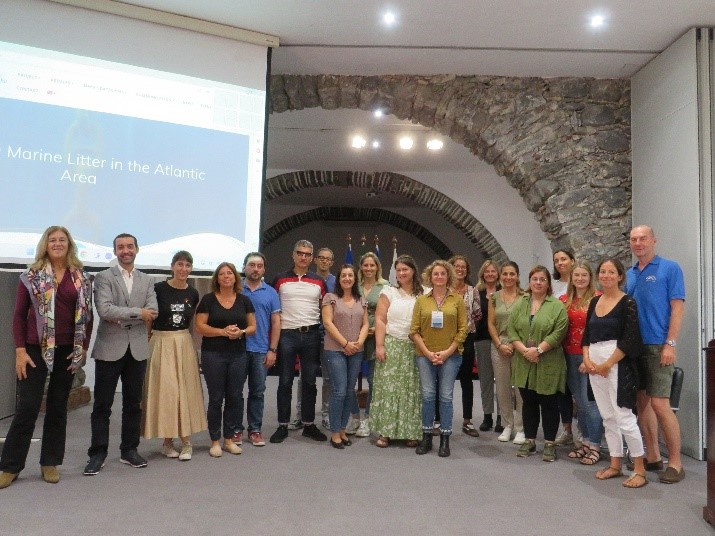 On November 4th, 2022, the following days after the 12th CleanAtlantic Coordination Meeting held in Madeira, DRAAC organized a workshop with the aim of assessing with stakeholders the impact on tourism of marine litter, within the scope of the project CleanAtlantic.
This project event consisted of a half-day workshop focusing on certain topics from the CleanAtlantic project. The workshop took place on November 4th at the Colégio dos Jesuítas located on Rua dos Ferreiros, in Funchal.
The workshop objective was to present to local stakeholders related with the tourism sector, the work developed within the project and to establish future partnerships to increase prevention, monitoring and removal of marine litter in Madeira. It was a great scenario to disseminate the information developed in the CleanAtlantic project and exchange ideas and interests with stakeholders.
The workshop started with a presentation from CETMAR that presented a CleanAtlantic approach to tackle marine litter through regional collaboration. The session continued with DRAAC that presented the work done in the Environmental programs and local legislation regarding transition to a least polluted ocean. CEFAS then showed some insights into a choice experiment in England and Ireland. The workshop continued with ARDITI presentation about monitoring methods and app's developed to map an monitor marine litter. After this set of presentations, ARDITI presented the preliminary results of the survey developed about marine litter impact on Tourism and there was space for an open discussion between the different stakeholders.