CleanAtlantic Workshop: Advances in tackling marine litter issues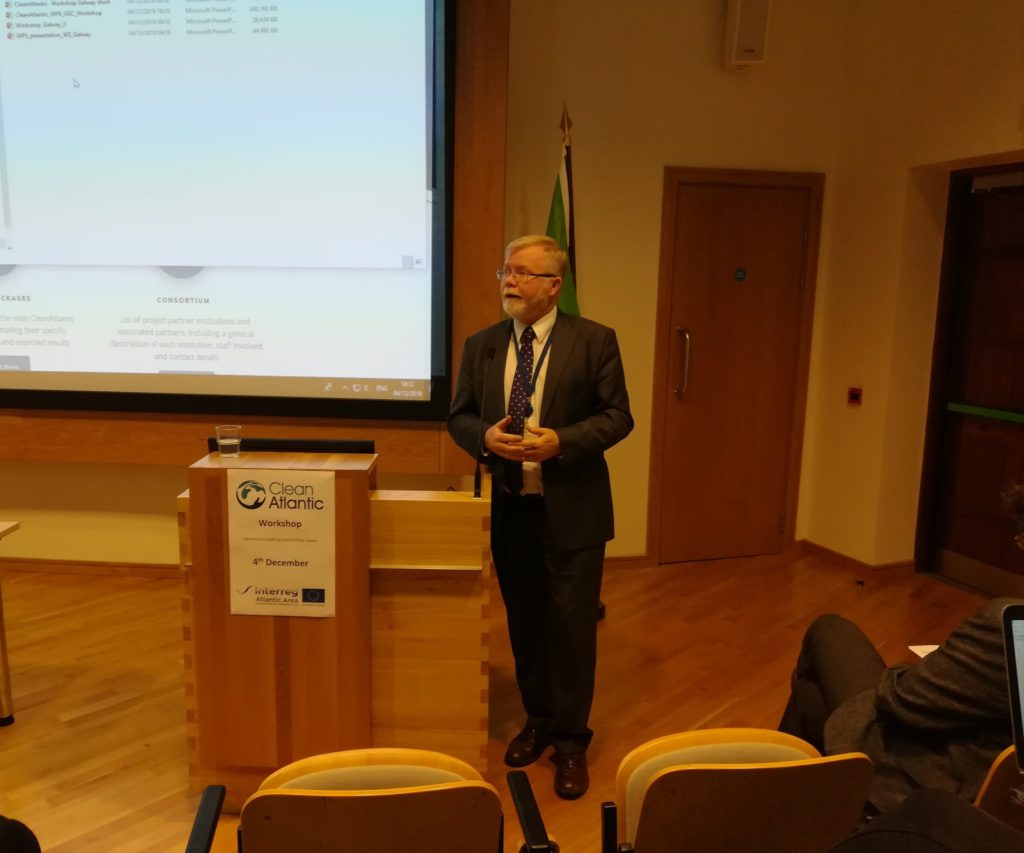 The partners of the CleanAtlantic project participated on the 4th December on a Technical workshop focussed on the reviewing the advances in the fight of marine litter in the Atlantic regions. The workshop was organised by the Marine Institute in its facilities in Galway (Ireland) with the main objective of presenting the CleanAtlantic achievements to date and the future work that will be developed until the end of the project.
The part II of the workshop was dedicated to the presentation of marine litter initiatives in Ireland (by An Taisce, the Cork Institute of Technology, GMIT, Ireland Coastwatch, and Leave no trace Ireland). Finally, a presentation given by KIMO showed the «civil society solutions to marine litter: a grass roots approach».
You can have a look at the workshop agenda in the pictures below: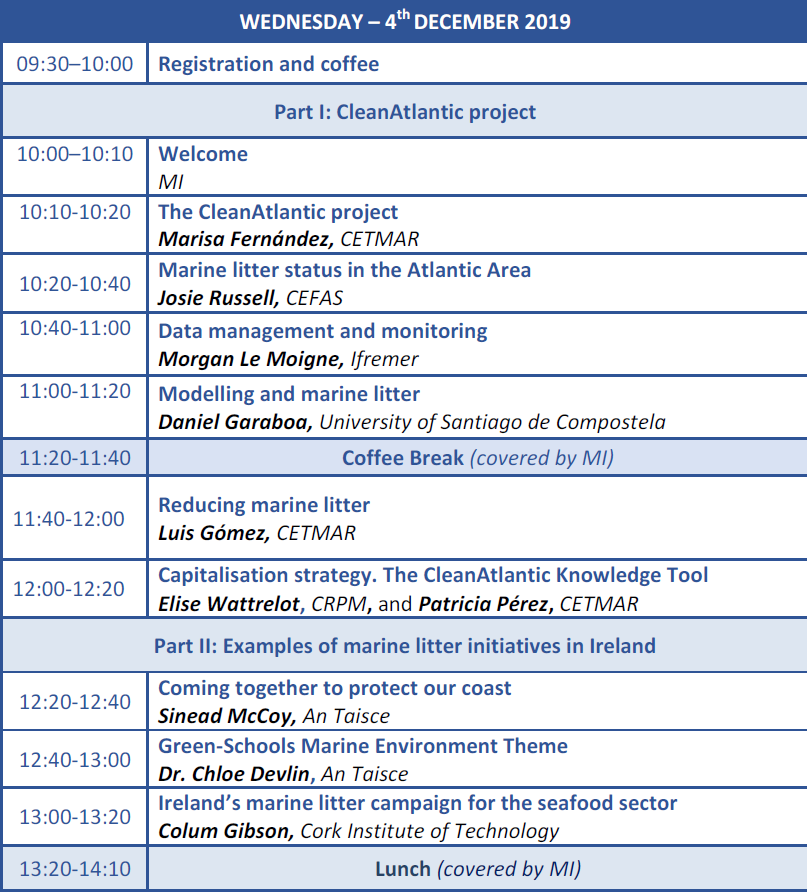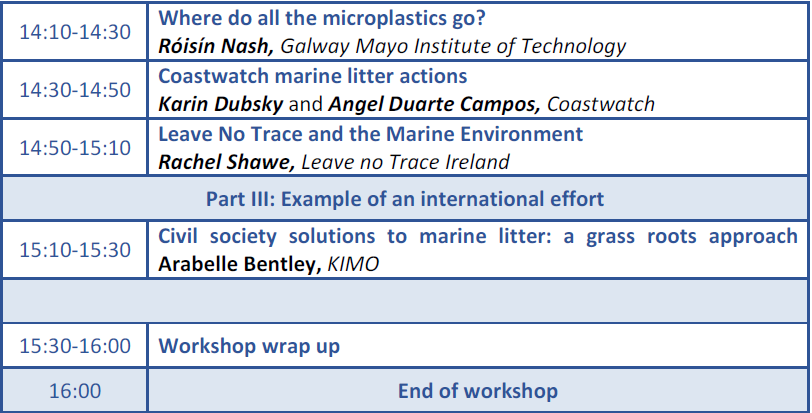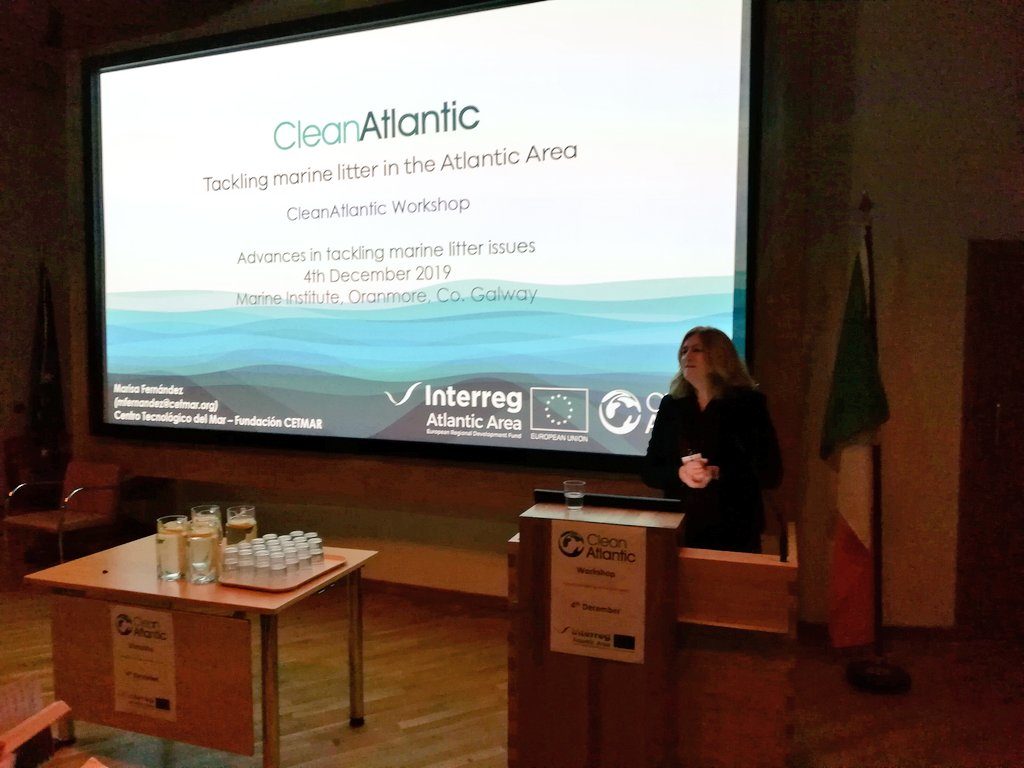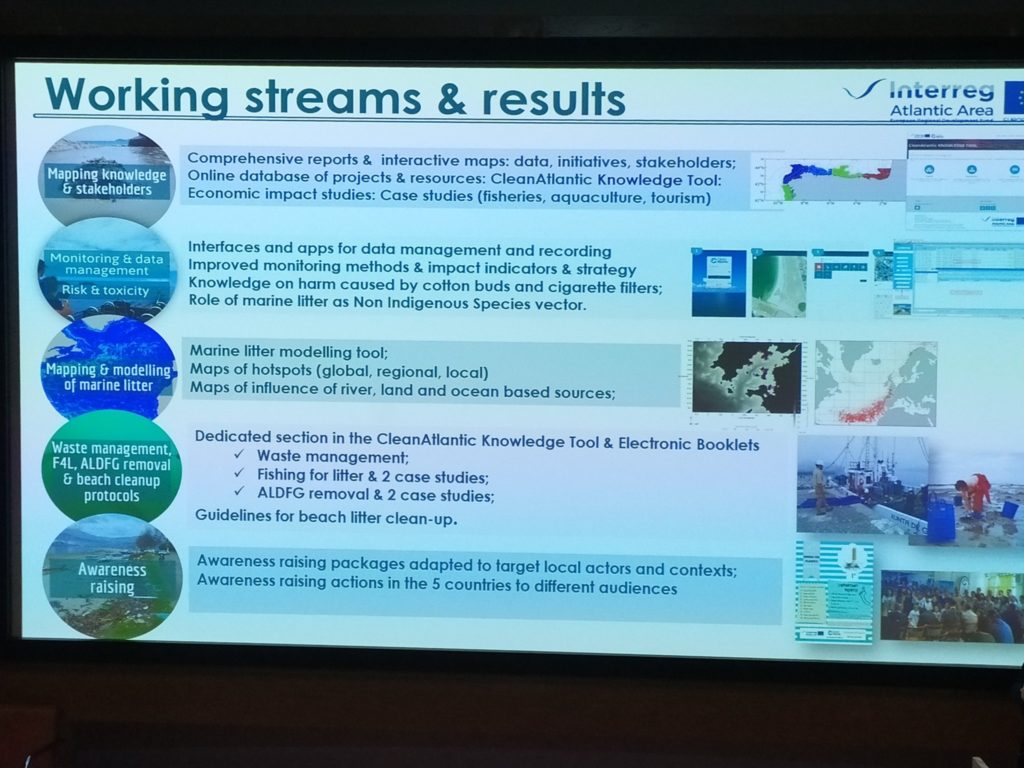 In the pictures above, Marisa Fernández, CleanAtlantic coordinator, presenting an overview of the project.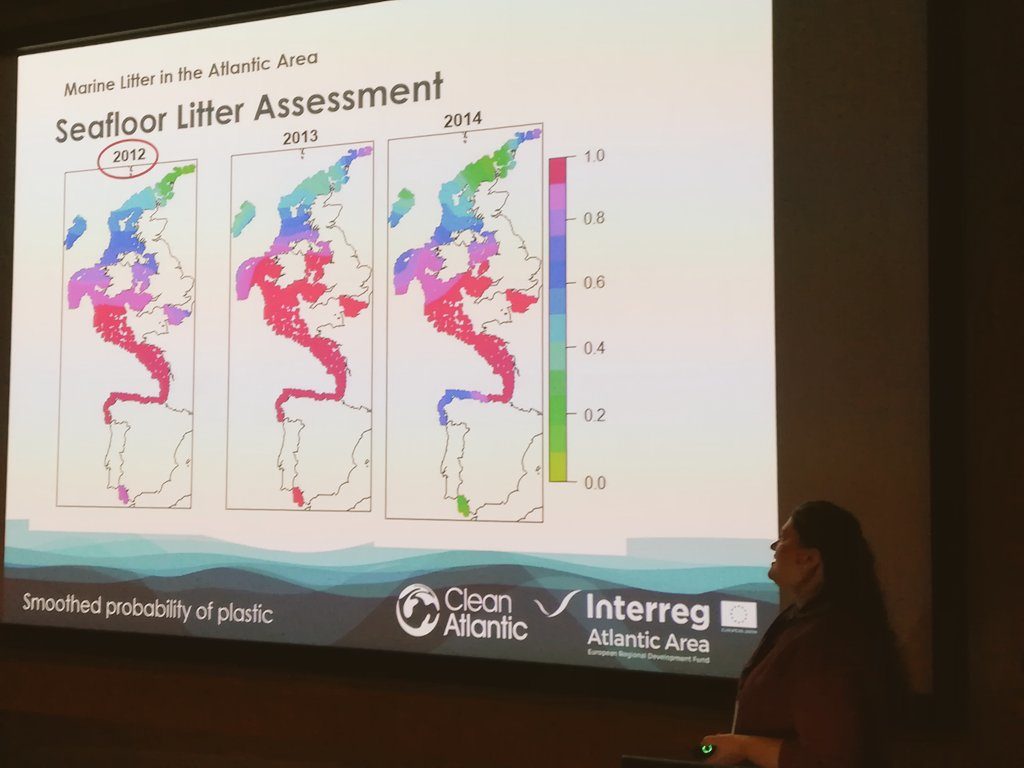 Josie Russel presenting the work carried out by CEFAS on marine litter status in the Atlantic Area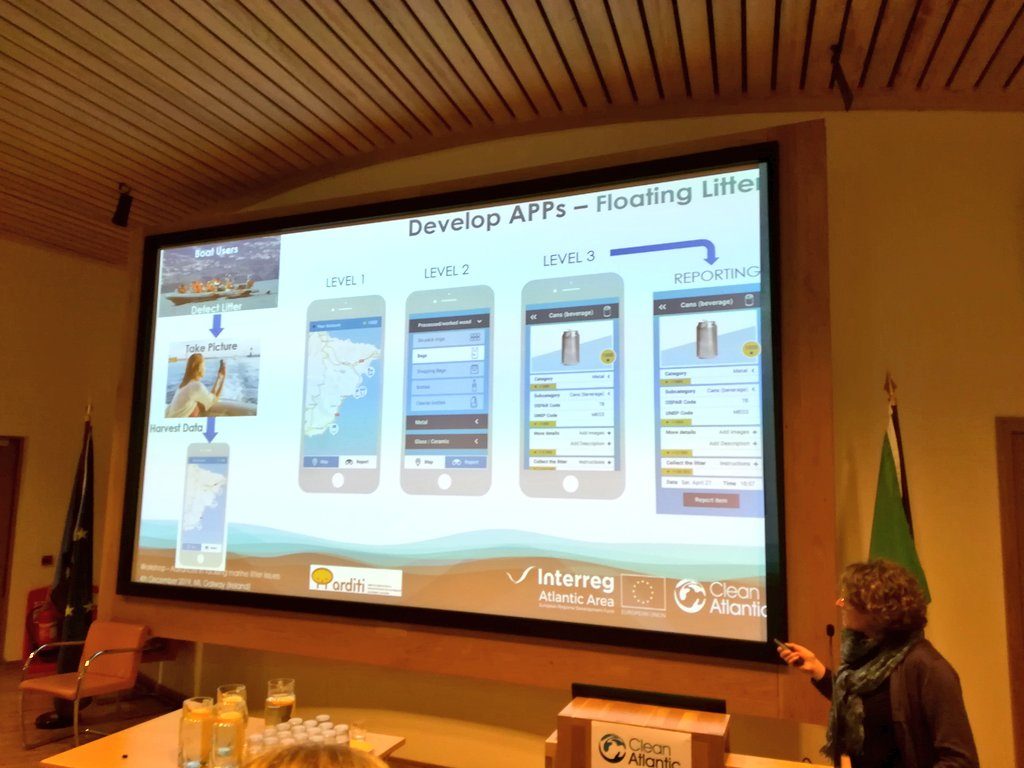 Morgan Le Moine from Ifremer presenting tools for data management and monitoring of marine litter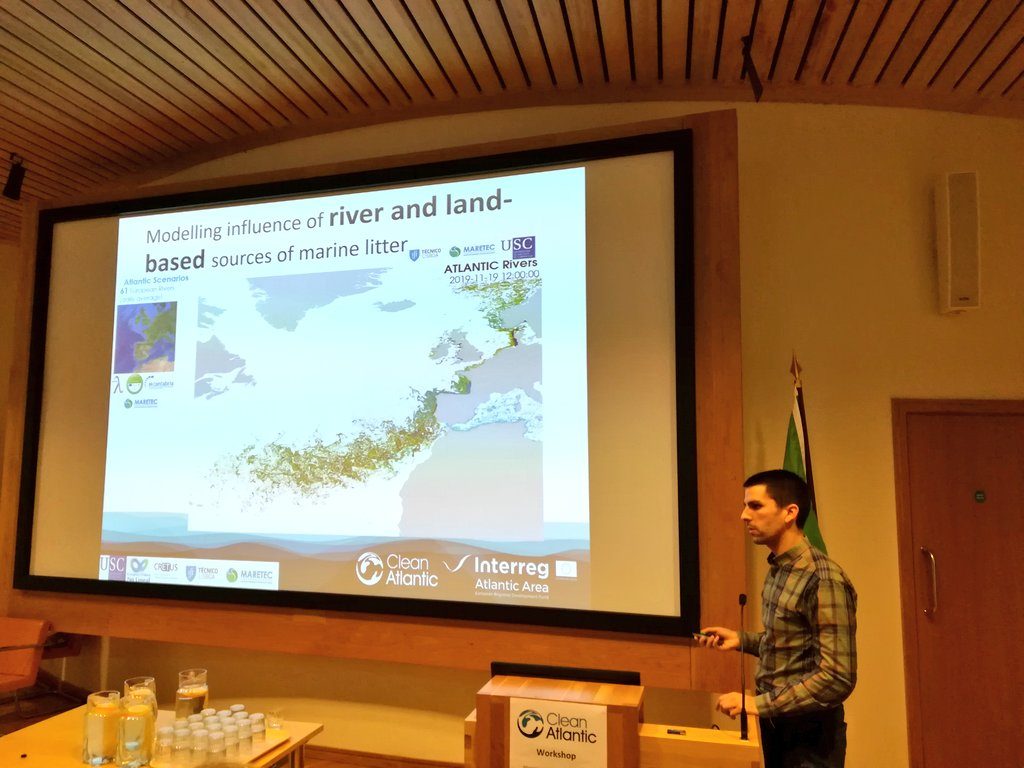 Daniel Garaboa from USC showing models to study and predict the drift of marine litter in the Atlantic area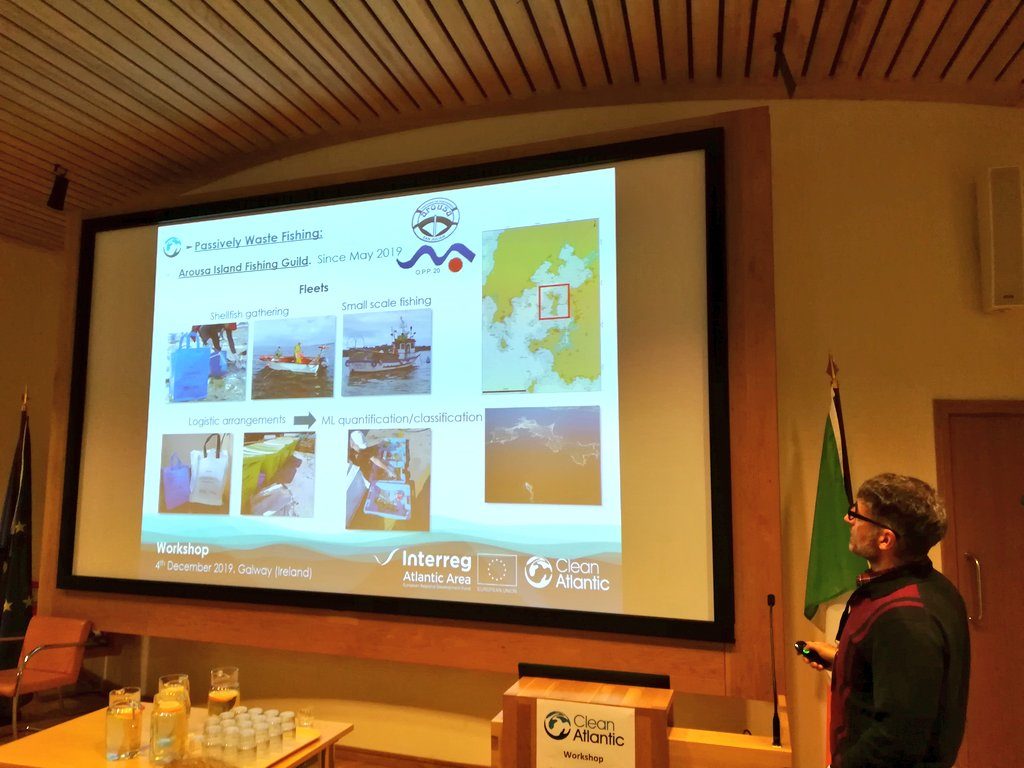 Luis Gómez from CETMAR presenting the work carried out in the fishing for litter pilot actions carried out in Galicia in collaboration with the fishing sector.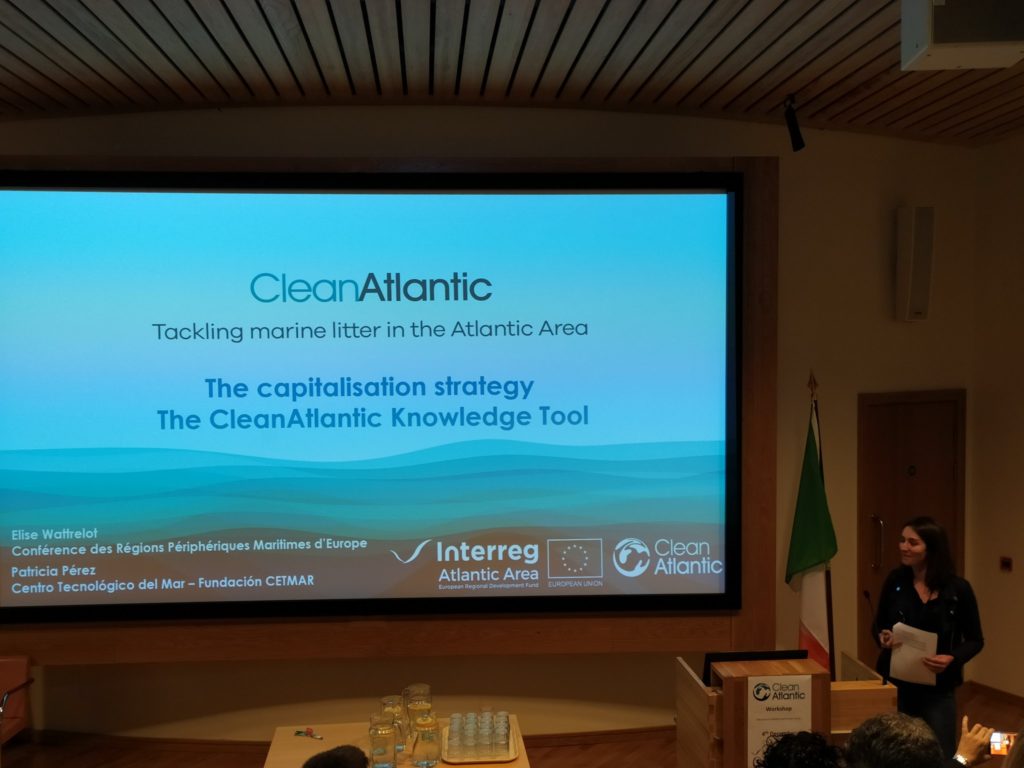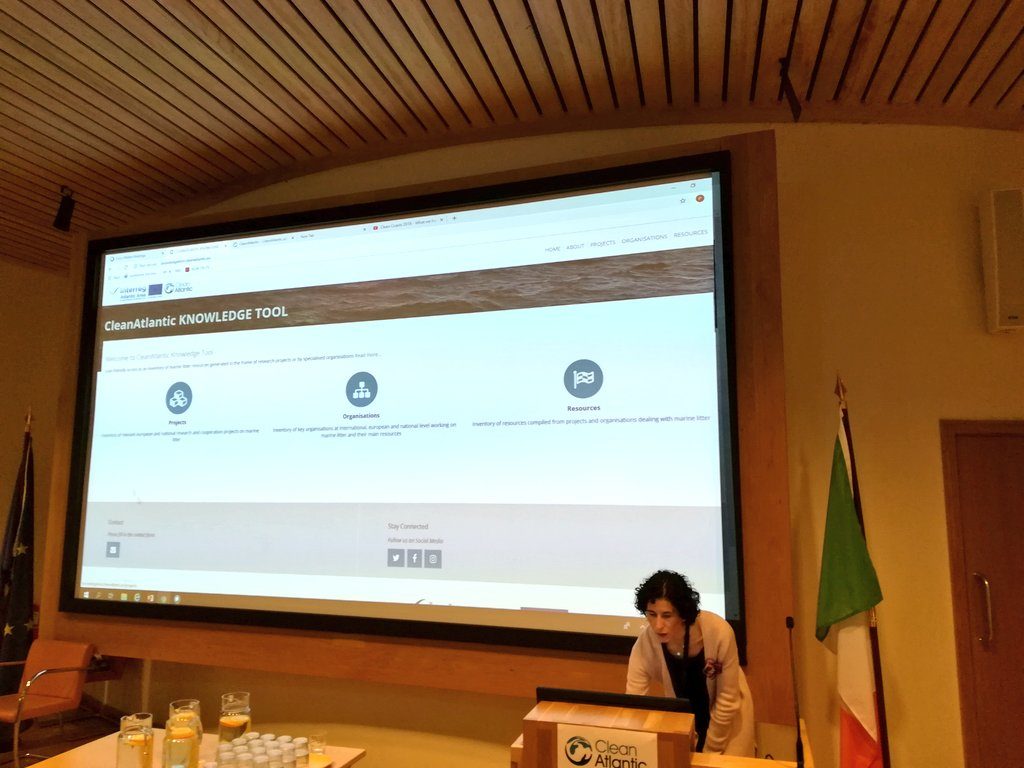 Elise Wattrelot (CRPM) and Patricia Pérez (CETMAR) explaining the capitalisation strategy carried out in the project and the development of the CleanAtlantic Knowledge tool.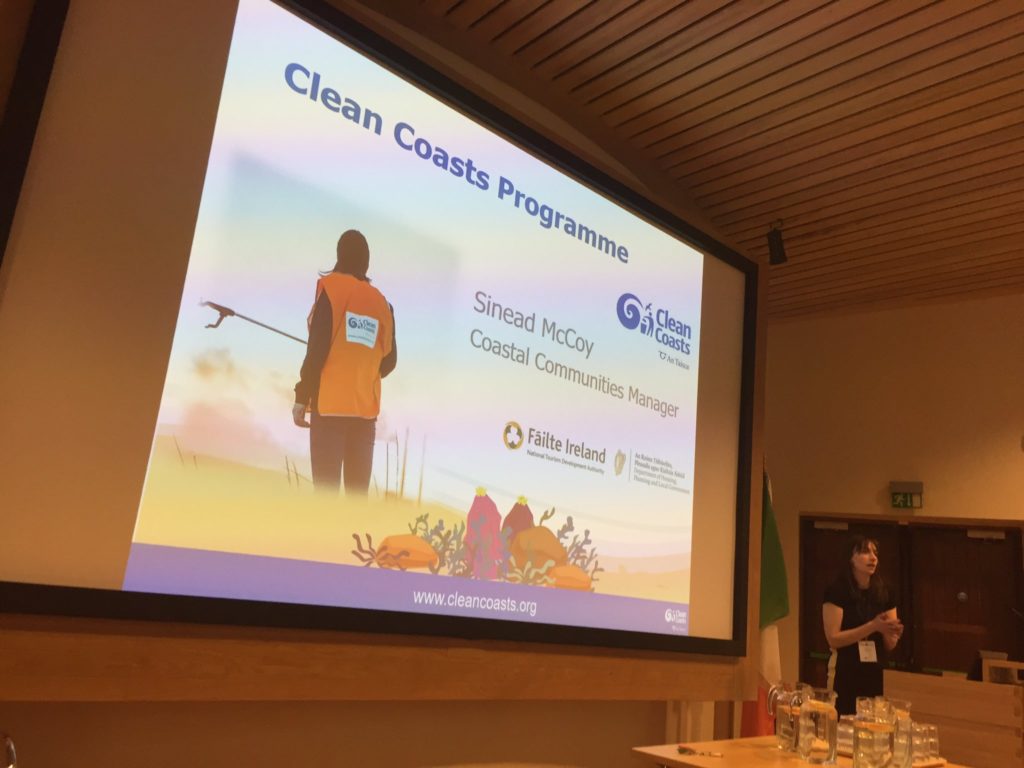 Sinead McCoy from An Taisce presenting the Clean Coasts Programme developed in Ireland.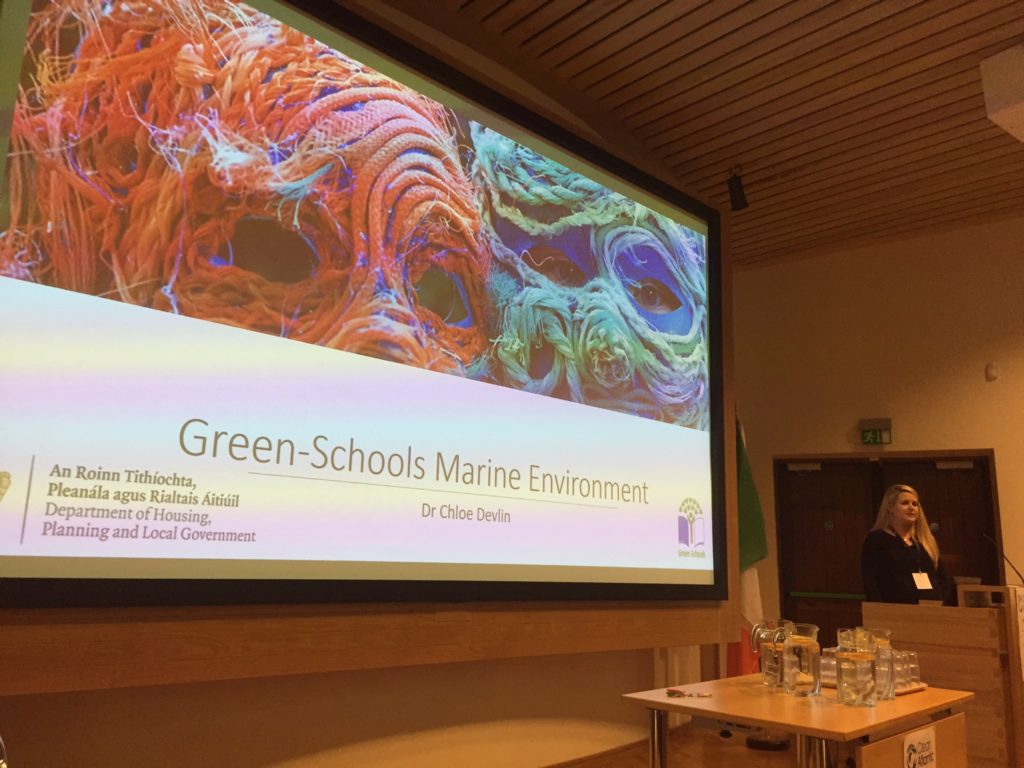 Dr Chloe Devlin, from An Taisce, presenting the Green-Schools Marine Environment Theme
Colum Gibson, from the Cork Institute of Technology, presented the Ireland's Marine litter campaign for the seafood sector.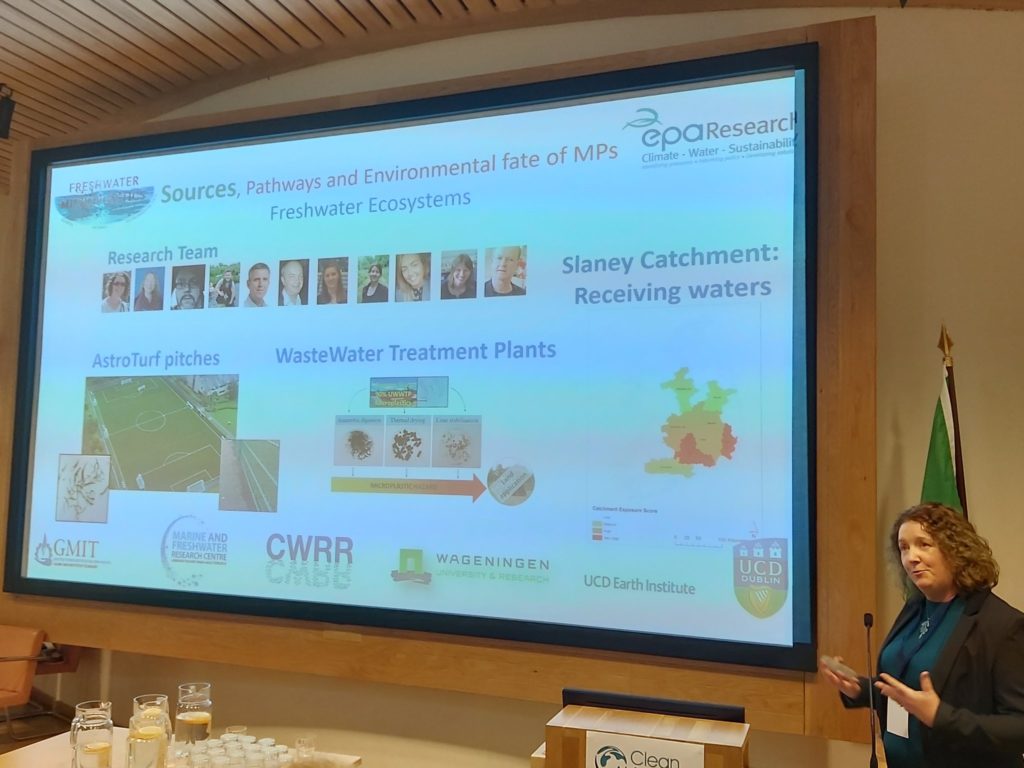 Róisín Nash, from GMIT and her presentation on sources, pathways and environmental fate of microplastics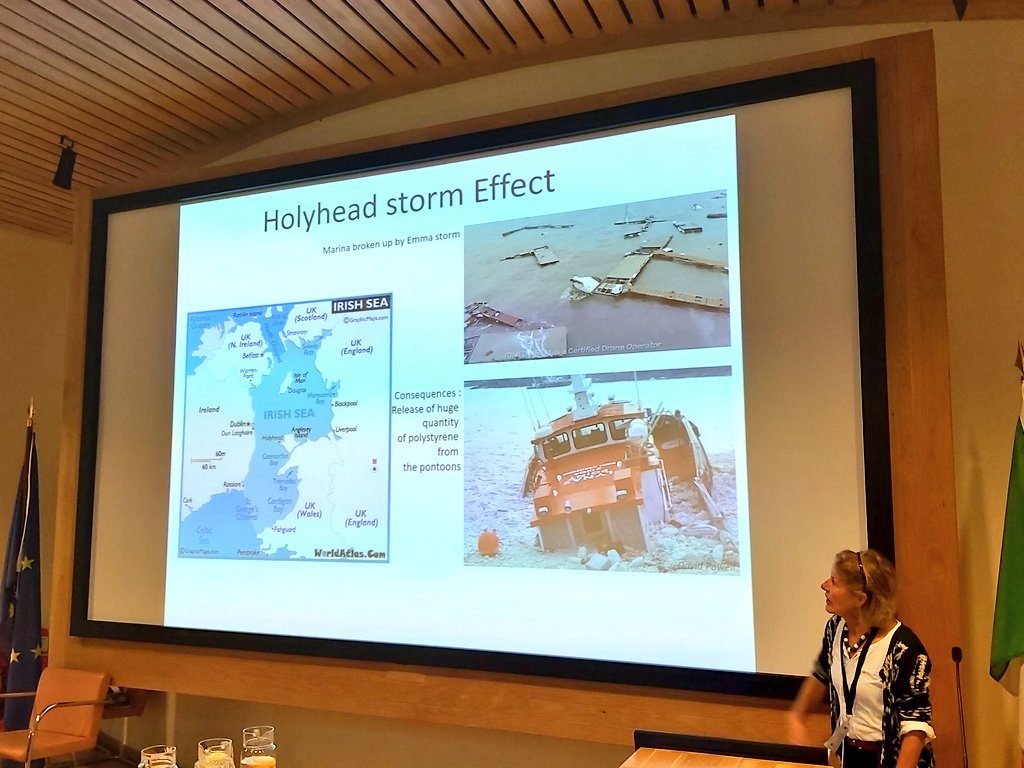 Karin Dubsky and Angel Duarte Campos from Coastwatch Ireland presenting the Coastwatch marine litter actions
Rachel Shawe presented the work carried out by Leave No Trace in Ireland to tackle marine litter.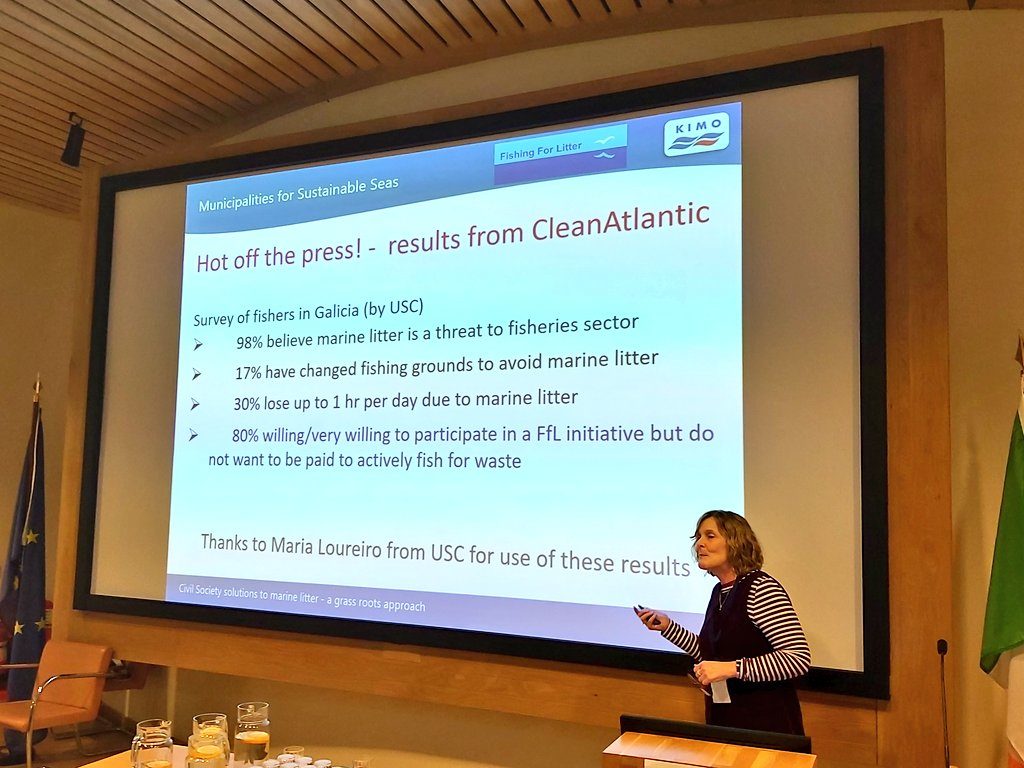 And finally, Arabelle Bentley presented the work of KIMO related with the civil society roll in tackling marine litter: «civil society solutions to marine litter: a grass roots approach»