CLEANATLANTIC awarded at the Atlantic Project Awards 2021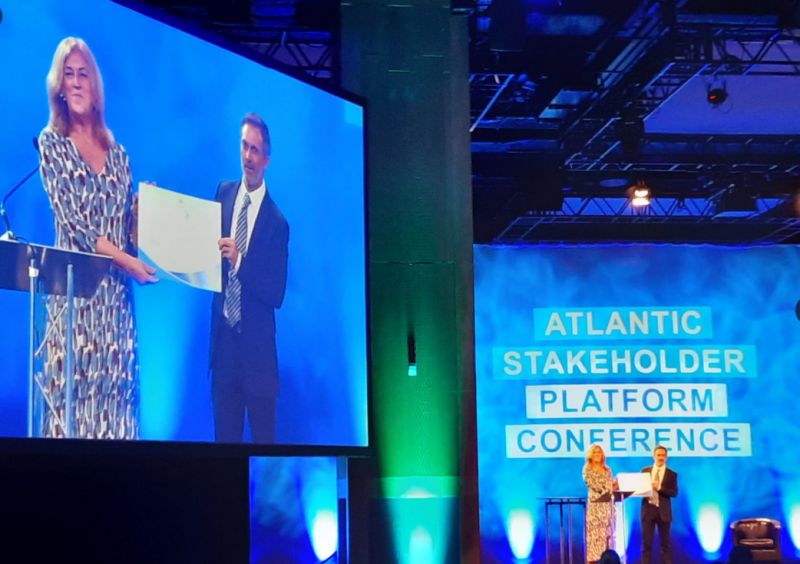 Recognition as best project under category "Healthy Oceans and Resilient Coasts"
CleanAtlantic project (Tackling marine litter in the Atlantic Area)  was awarded at the 5th edition of the Atlantic Project Awards 2021 under the category "Healthy Oceans and Resilient Coasts".
The ceremony took place during the 8th Atlantic Stakeholder Platform Conference held on 21 October 2021 and is designed to honor outstanding success stories achieved by projects in the geographical area covered by the Atlantic Strategy and that are related to the implementation of the Atlantic Action Plan.
CleanAtlantic is funded by Interreg Atlantic Area Programme and aims to improve knowledge about and the capacity to monitor, prevent and reduce marine litter, and to increase awareness of its impact. Coordinated by Centro Tecnológico del Mar (CETMAR) in Vigo, the partnership consists of 19 organisations coming from 5 European countries: Ireland, the United Kingdom, France, Spain and Portugal.
The Interreg Atlantic Area programme congratulates the CleanAtlantic project team for the great work they have been doing to protect biodiversity and ecosystem services in the Atlantic Area.