CleanAtlantic in the ADRIASPILLCON2019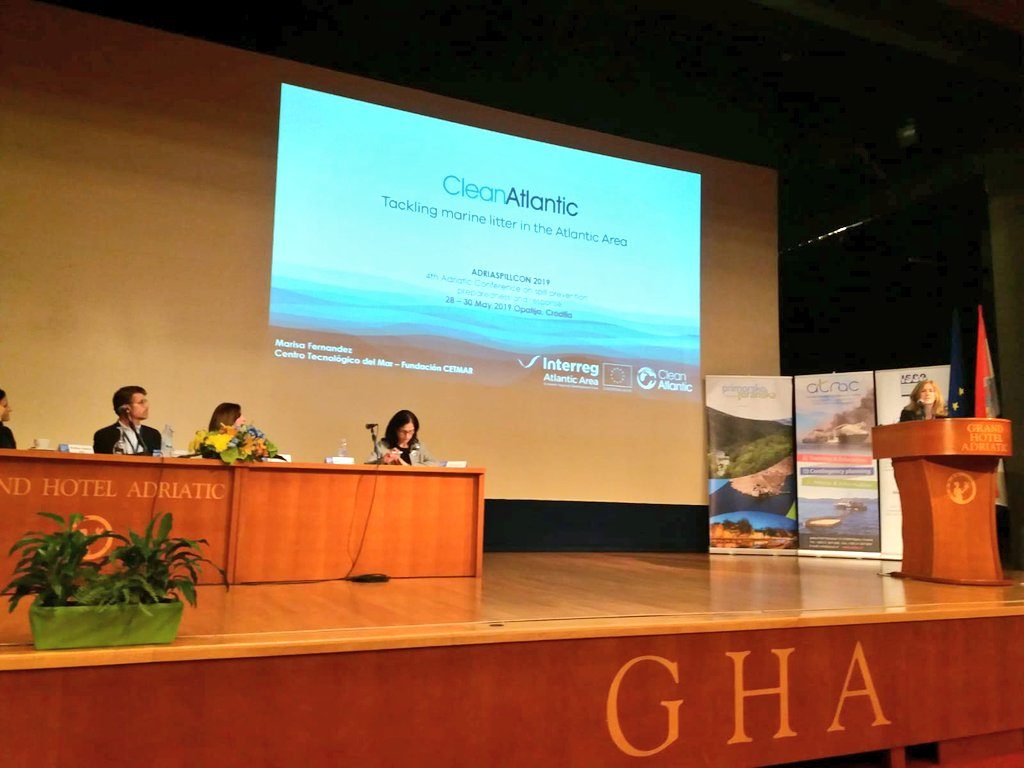 On the 29th May, CleanAtlantic was invited to attend the "4th Adriatic conference on spill prevention, preparedness & response" in Opatija (Croatia).
The Conference was organized under the auspices of the Ministry of Maritime Affairs, Transport and Infrastructure of the Republic of Croatia and, like on previous occasions, the most important international, regional and national organizations active in the field of protection of marine environment against accidental pollution confirmed their support for ADRIASPILLCON 2019.
The goals of ADRIASPILLCON 2019 were to present the latest developments in the technical, scientific, legal and organizational fields of dealing with accidental marine pollution, and to provide a forum where national, regional and international institutions, oil, chemical and shipping industries, academic community, individual experts, specialized companies and equipment manufacturers could share their knowledge and experience. 
CleanAtlantic participated in Session II "Preparedness and response to HNS spills & marine litter", where its main objectives, activities and results obtained up to date were presented by Marisa Fernández (our coordinator in CETMAR).
More info here: http://adriaspillcon.com/programme/