Circular Ocean Dissemination Conference 2018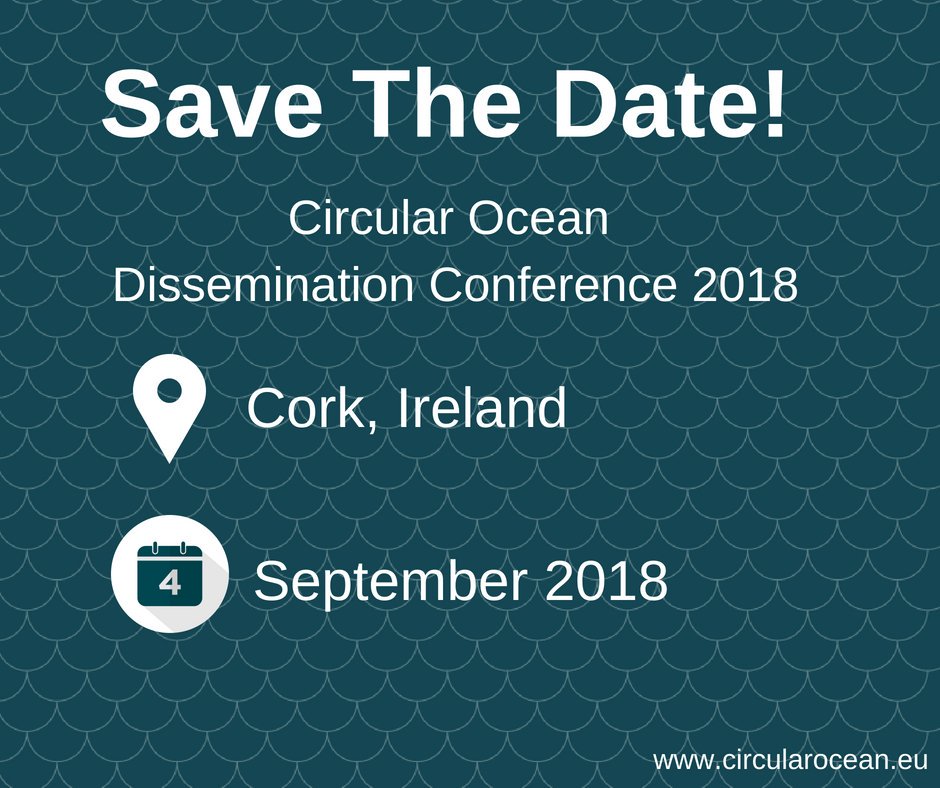 The Last Circular Ocean Dissemination Conference will take place in Cork, Ireland, on the 4th September 2018.
Further details are still to be confirmed, stay tunned for more information in their website www.circularocean.eu.
The aim of the Circular Ocean project is to inspire enterprises and entrepreneurs to realise the hidden opportunities of discarded fishing nets and ropes in the Northern Periphery & Arctic (NPA) region. Through transnational collaboration and eco-innovation, Circular Ocean seeks to develop, share and test new sustainable solutions to incentivise the collection and reprocessing of discarded fishing nets and assist the movement towards a more circular economy.