New CleanAtlantic Publication: Ingestion of plastic debris (macro and micro) by longnose lancetfish (Alepisaurus ferox) in the North Atlantic Ocean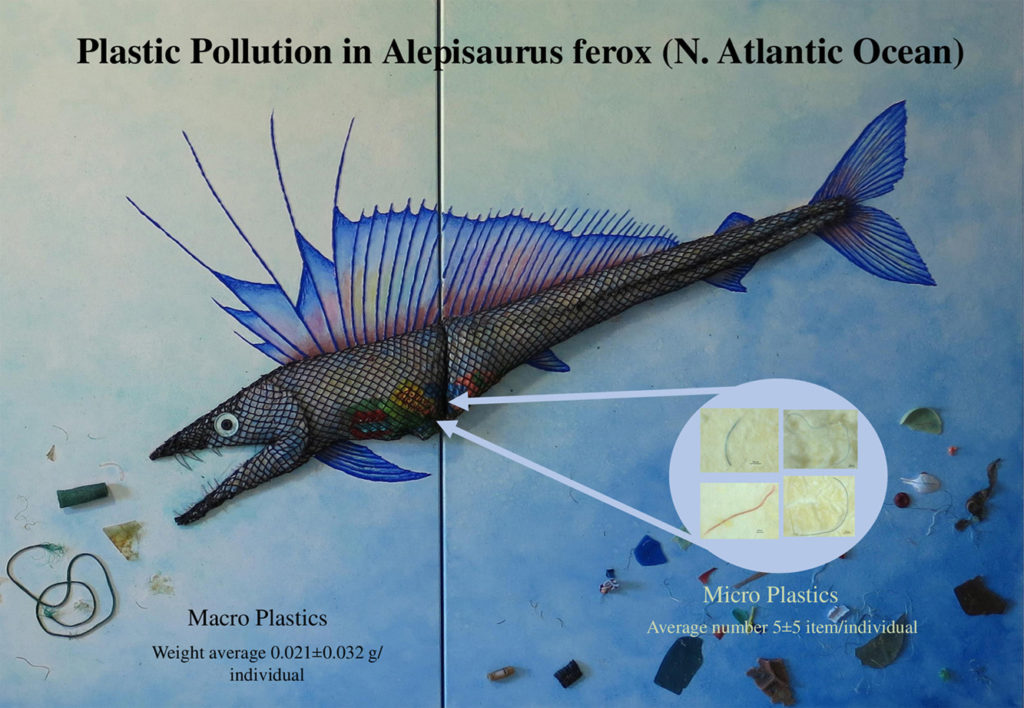 This study, authored by Jesus Gago et al. from IEO Vigo and IEO Malaga, evaluates the ingestion of plastic marine debris (macro and micro plastics) by a piscivorous predator, Alepisaurus ferox Lowe (1833). A total of 27 specimens were captured in 2015 and 2016 in the North Atlantic (around 34º–36º N and 10º–16º W) and their stomachs were dissected and inspected for plastic elements. Macroplastic particles were found in 37% of fish, with an average weight of 0.46 ± 1.14 g with film being the most abundant category (60%). The main polymers characterized were Polypropylene (PP) and Polyethylene (PE). Microplastics were found in 74% of the stomachs, with item values per individual ranging from 0 to 16, with an average value of 4.7 ± 4.8 items per stomach. Only microfibers and fragments were observed, with microfibers (∼85 %) being the dominant type.
The goal of this study is to quantify the amount and type of plastic marine debris ingested (macro and micro size) by Alepisaurus ferox, a piscivorous ambush predator, in a zone of the North Atlantic Ocean (34°–36°N and 10°–16°W). This study evaluates the ingestion of plastic debris, comparing values with previously published results in other regions (in macroplastics) and other species (in microplastics).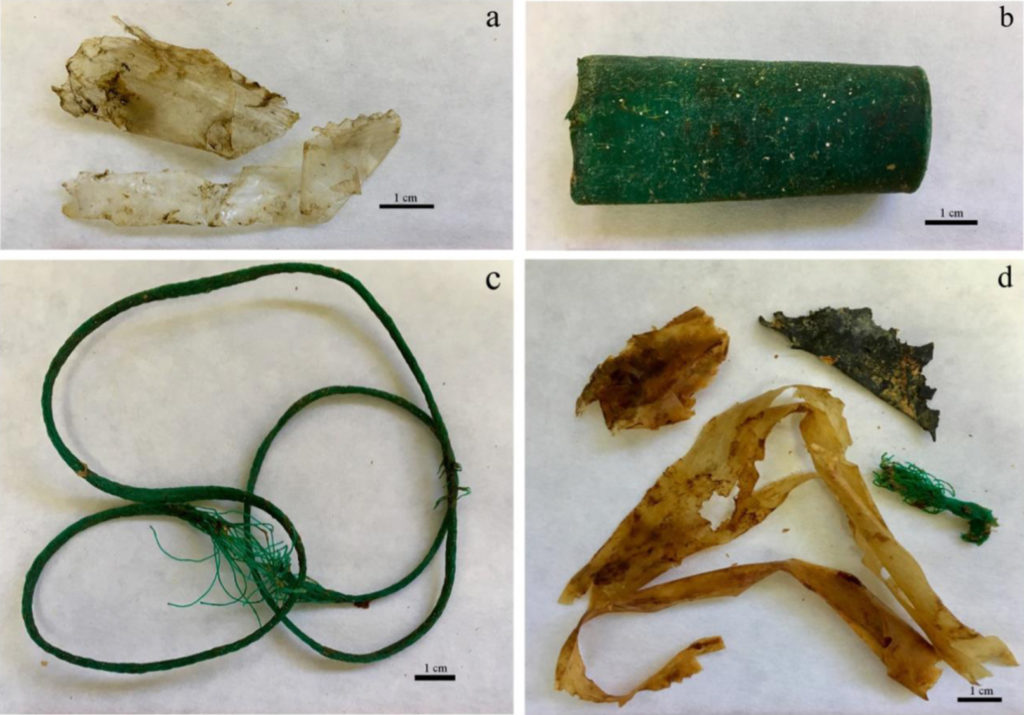 Photographs of macroplastic debris found on stomachs of A. ferox
More information in the publication site.