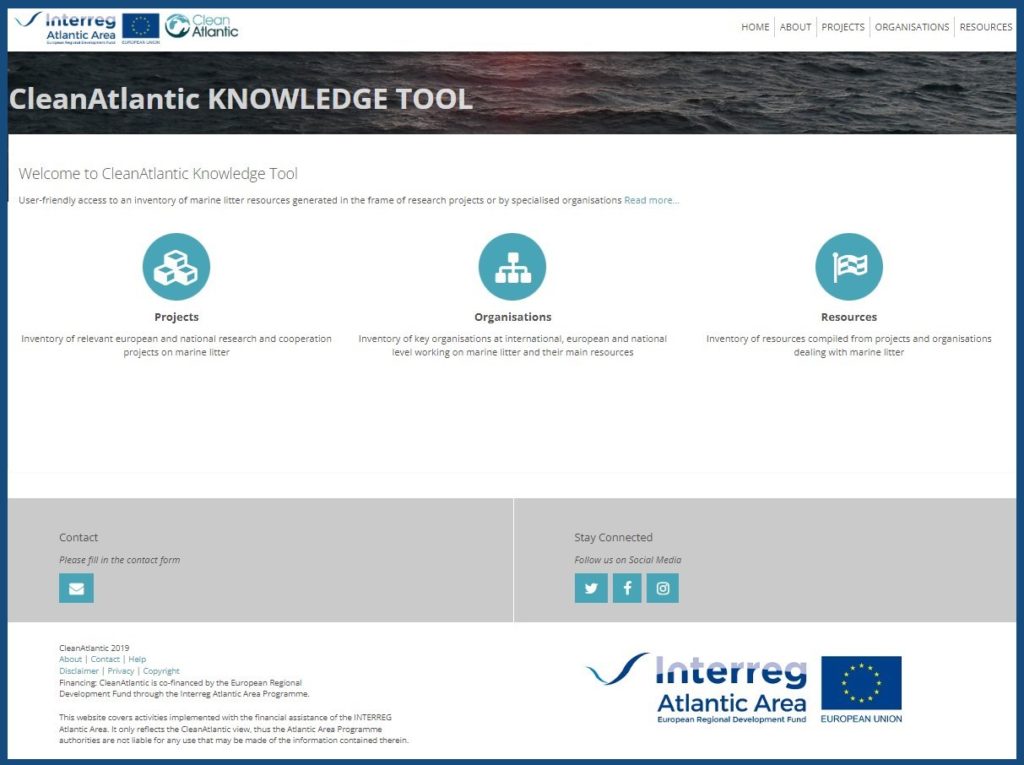 The CleanAtlantic Knowledge Tool is an online repository that compiles marine research and technical resources specifically focused on marine litter sources, impacts, monitoring and on prevention and mitigation measures.
For using the CleanAtlantic Knowledge Tool:
Access the free database in the link http://knowledgetool.cleanatlantic.eu/
For further information:
You can download this leaflet summarising the background, methodology, sources of information, criteria of data collection, summary of data, etc. followed for the development of the CleanAtlantic Knowledge Tool.