World Maritime Week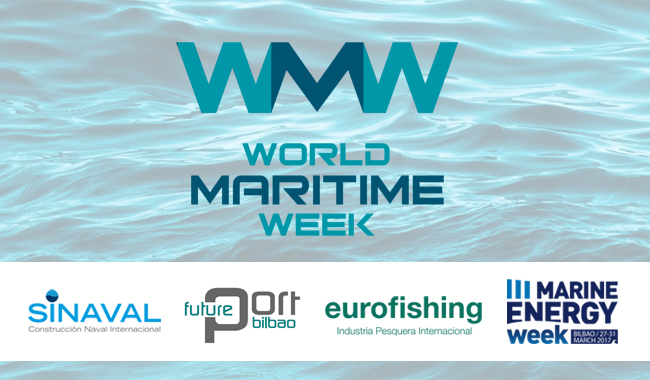 The second edition of the World Maritime Week will take place at the Bilbao Exhibition Center on the 12-14 February 2019. It is a great international maritime encounter of the port, naval, fishing and energy sectors. The maritime meeting will host 4 International Congresses about:
Futureport (ports)
Sinaval (shipbuilding)
Eurofishing (fishing) and
Marine Energy Week (marine energies)
In addition, the World Maritime Week will have networking and exhibition areas and an awards ceremony.
More information in the link.