MARINA International Conference 2019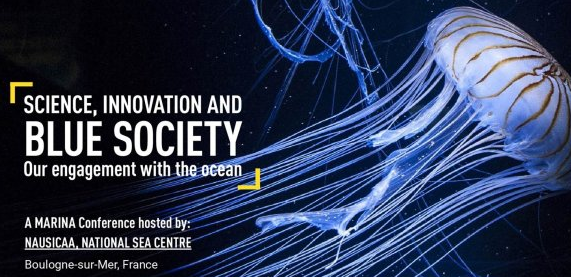 The MARINA RRI Final conference will be held on 12- 13 March 2019, hosted by Nausicaa Sea Centre in Boulogne Sur Mer, France. The overall aim of the MARINA RRI Final Conference is to stimulate the debate on the marine challenges within the RRI community, which involves scientists and societal actors working together during the whole research and innovation process, with the common goals of aligning both the process and its outcomes with the values, needs and expectations of the society and integrating citizens visions, needs and desires into science and innovation. The concept of Responsible Research and Innovation (RRI) is part of the Europe 2020 strategy. Its vision is to promote a stronger collaboration among scientists from different disciplines, societal actors, citizens and policy makers in order to achieve a wider dimension of science and innovation and enhance the role of society in dealing with its challenges.
Participants are expected to contribute submitting papers that describe experiences, case studies, outcomes from projects related to the marine domain and how RRI may allow acknowledging, to anticipate and assess implications connected to societal expectations and fostering the design of inclusive and sustainable research and innovation.
Specific themes of interest include but are not limited to:
Tourism and coastal cities
Pollution caused by human and sea pressures
Fisheries and aquaculture
Renewable energy (wave, wind, tidal)
Marine changes caused by climate
Marine Biotech
Sea Transportation
Deep Sea Mining
Ocean Literacy
Deadline for submitting papers: 8 February 2019.
More information here.