INTERREG Atlantic Area Annual Event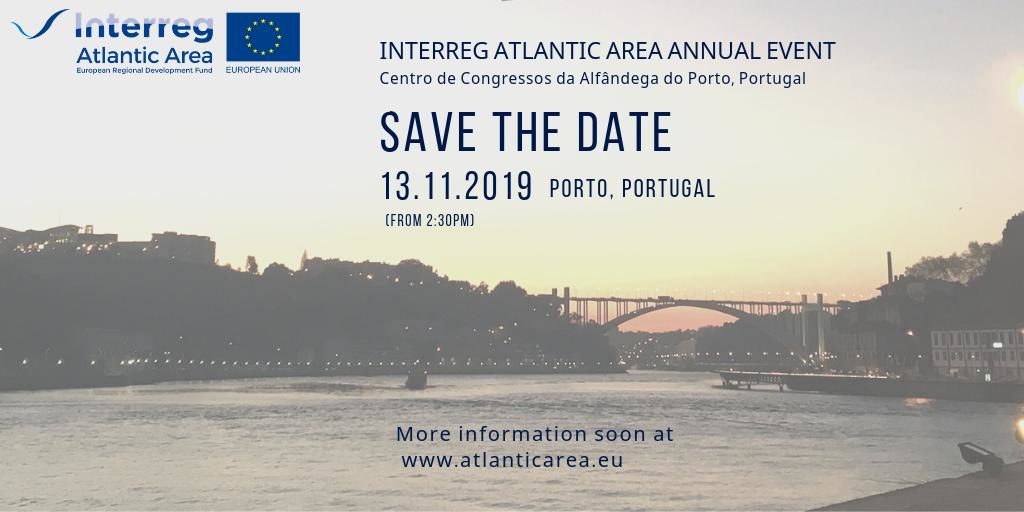 The Interreg Atlantic Area has just announced the date for its Annual Event, the 13th of November (from 2.30pm) at Centro de Congressos da Alfândega do Porto.
In this event 4 thematic fields that are a priority for the Atlantic will be highlighted – Marine sector innovation | Energy transition | Greener Atlantic  | Cultural identity – to learn how some key projects have been tackling these specific thematic challenges, how their results are contributing to improve partners skills, identifying opportunities, contributing to the public policies, bringing benefits to citizens and business across regions.
CleanAtlantic will be present in this event among other Atlantic Area projects working for a greener Atlantic.
More information on the agenda and registration in the link.