Interview to the Nonlinear Physics Group from USC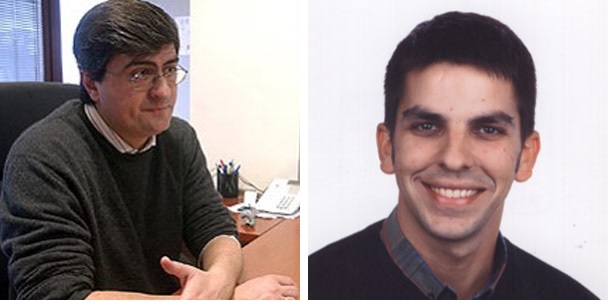 Hello Vicente and thank you for having a chat with us today!
Question: Why did you join the CleanAtlantic project?
Answer: We were involved in previous Interreg projects with CETMAR on modelling activities related to oil transport. On the other hand, since long time ago, one of the main activities of our research group was the Lagrangian transport of particles in fluids. A PhD Thesis ended couple of years ago as an example. So, it seems natural to be involved in a project related to macroplastic contamination in the ocean.
Question: As the USC has particularly contributed to mapping and modelling activities, how did you experience that role in CleanAtlantic?
Answer: A nice and collaborative experience. We interacted a lot with some partners on the modelling activities and above all with IST developing together the tool MOHID-Lagrangian.
Question: What did you develop throughout the project? How did the project influence your work?
Answer: We developed, together with IST Lisboa, a tool on Lagrangian transport of plastics. The model uses the state of the art of Lagrangian transport equations.
Question: What is your best CleanAtlantic memory?
Answer: The meetings. The real ones, not the virtual ones!! 😉
Question: What did you learn from the project? How does inter-regional cooperation can foster the fight against marine litter according to you?
Answer: Marine litter is a common global problem. There is no other way to fight against this plague than together, and from different points of view; modelling, but also politics, education, etc.
Question: What are the future activities your organisation is planning regarding marine litter?
Answer: We will continue working on marine litter modelling. We still have to finish some papers on this subject that were done during the project. We hope that another project, CleanAtlantic 2.0?, could be launched in a near future.